Finally, a Real Time Forex Trading Signals with PROVEN Track Record that you can copy exactly...


How to Achieve Consistent Results EVERY MONTH without Having to Monitor the Market or Even Learning How to Trade!
Would you be happy if this is your portfolio?

What if I tell you that you can have this without
even placing a single trade on your own?
If you still have not figure it out, here's a BIG hint...

You just need to copy another trader. In fact, you don't even need to know the trader. You just need to know the portfolio. And to know the portfolio, you just need to look at their MyFxBook or FXBlue track record.
If you like what you see, then that's the Portfolio to copy.
Here's the first portfolio that we have that you can copy from. It's called EURUSD101.
We trade mainly on the EURUSD.
Forex Portfolio Management EURUSD
Portfolio Name: EURUSD101
Below is the track record for this portfolio.
Real Results That You Can NOW Copy
Whatever or however you want to look at it... you MUST know that these are REAL Results. The Big question is now is this a Portfolio that you like to copy from. Is this the result you will be happy with in 12 months from now?
In Forex Portfolio Management EURUSD, we will only trade on one pair that is EURUSD. There won't be many trades but when we trade will will have a pretty good chance of winning. I will not be going through the strategy but just take a look at the result and the history of the portfolio.
Trading Since 27th Jan 2018
248 Days and Counting...and Growing...
If this is a portfolio that you want to copy from, then you really must decide today because we can change our price anytime without notice.
How Much Does it Cost?
All our service will be on a 1 Year Subscription. We do not have monthly subscription because it's just too short in time and too fast in re-billing and there's plenty of management to it for us. Moreover, most traders will feel under pressure because they keep getting re-billed monthly. We want to avoid that. Instead we focus on yearly subscription and our yearly subscription is priced at a crazy low price.
After 12 months, if you are happy, which we think you will be happy, do nothing and it will be automatic billing. At any time, you are not happy, you can just request that we do not re-bill for another year.
Most Real Time Forex Signals cost a bomb. You can go to MQL5.com to check out their prices. The minimum is USD30 which cost USD360 per year. Then there is another service called Signal Starts by MyFxBook, and their minimum fees is at USD50 and that would cost a big dent to the bank account at USD600 per year.
Crazy Low Price of $8 per month or $96 Per Year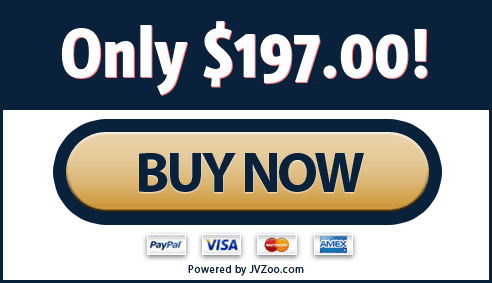 Minimum Account Requirement
As you probably know by now, this portfolio started trading on January 28th, 2018. And during this time in has seen some pretty volatile conditions throughout the Trump Administration. Yet... we are still here today. So if you want to join this program, I want to be sure that we are all on the same boat.
To mirror exactly the results, then you will need to match the account size. However, I do understand that it might not be quite possible for some. I understand and I respect that. The minimum account size for this portfolio is $700. If you can match the account size, it's best but $700 will do. You will see higher returns but higher drawdowns as well.
---
There are no refunds and all sales are final!
Just to be absolutely clear...
We don't like using this marketing tactic because this is to entice you to make a compulsive decision. However, through our experience, it is also because of this Money Back Guarantee that makes you jump from one system to another system. This Money Back Guarantee provides you the cushion to give up rather too easily. And we don't want any of that. Stick with us and you will start seeing results like our MyFxBook track record.
We made the price this low so that this becomes a no brainer decision for you and
we also do not want the hassle of dealing with tyre kickers.
We have been as transparent as possible by showing you the FXBlue track record so that you can make a well informed decision. The last thing we want is that you give up before you start. We certainly do no want to entice you to join with a so called Money Back Guarantee.
There are no refunds and all sales are final. If you are unsure, please do not proceed.
Although this is almost surely the best decision you can make in the trading world, think carefully.
We will not entertain any refund request for any reason.
---
Frequently Asked Questions

Does this system work best during a particular session or a particular market?
Well, you no longer have to worry about this because you will not be entering orders on your own. This is 100% hands free if we can just get the trade copier working without glitch.
How do I know if the account trading is real?
What you see are tracked by FXBlue and you can just take a look at our trades and drawdown to decide. If you are still skeptical after looking at the trade record, I understand and I say just trust your instinct. Then just continue to follow our trades here on this page.

Does Your System work with all brokers?
Yes I believe so. However, I highly recommend that you use the same Broker that we use so that it's much easier for us to diagnose if anything goes wrong.
Do you guarantee Performance?
No. We don't. We cannot guarantee future performance. However, we DO guarantee that what you see now are real trading results.
​
How does this trade copier work?
Every time a trade is placed on our terminal, your account will copy almost instantly even across different networks.
Do I need a VPS?
​To ensure no downtime, I suggest strongly that you use a VPS.

What is a VPS?
​It stands for Virtual Private Server. Basically, it's computer that you rent but it's hosted elsewhere. And it's turned on all the time with internet connectivity. When you use a VPS, you can be assured that your trading computer is always turned on.

What does the Price Cover?
The price is the annual subscription to copy from this account. The plan is for us to put out our best portfolio for anyone who wants to mirror our results. You do not need to pay for anything else besides this annual subscription with us.
Does the Price here cover VPS?
No it does not cover VPS price. We are not a VPS provider. We provide trade signals.

Can I get started with a demo account?
Yes, you most definitely can. This can be a great way to get familiar with us. When you are more confident then start trading with real account.

What if I want to cancel my subscription?
​​Just write to us and we will cancel for you. You can also cancel on your own by canceling the recurring billing via Paypal.

Do I need special software?
All you need is Metatrader 4 on your computer. This is offered by almost every Forex broker for FREE.

How many accounts can I use with one Subscription?
One Subscription entitles you to ONE MT4 Account Number and that includes Demo Account.

What's minimum account to get started?
It's Best to mirror our balance exactly.

How do I Set this up?

After you confirmed your spot and subscription, you will be redirected to a setup page. We provide all the necessary setup instructions there.
​

Why is the price so low?
That's because we use FX Blue. And that allows us to price it low. Unless one day, FX Blue does not allow us to use them anymore.
​

Is the 100 Spots a Marketing Gimmick?
No. It's FX Blue limitation.
​

What happens after all 100 spots are taken up?
If that happens, then we will close this offer.
​

How do I know if it's still open?
As long as the order button still works, then it's still open. When all 100 spots are taken, the order button will ceased to work.
​

Profitable Trading Simplified.
It's ONLY $96 for the entire 12 months.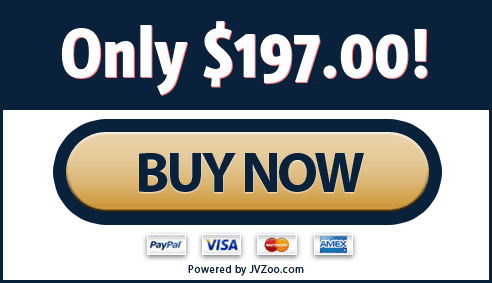 You can cancel recurring billing at anytime with no further obligations.
Your card will automatically be charged again every 12 months.