Profitable Trading Simplified... this is Diversify101...
Portfolio Growth of 118.66%
in LESS than 6 months of Trading!
Your Shortcut to Profitable Trading...with less than 10 minutes setup
Portfolio Objective: 2X Every 6 months
The objective is to double up the money on our investment every 6 months.
While this might be an aggressive objective, we have already done it one cycle.
You can see that the portfolio has become doubled since May 2018.
Once we double our portfolio, we will withdraw our initial capital so that we ride on pure profit.
---
It's Not Your Fault...
Now… I am guessing that this is probably not the first time you are out searching for a reliable Forex Solution. The First Thing I want to mention is that if you have failed in Forex Trading in the past, it's not your fault.
There's a lot of information out there, and it can be confusing. Many times the information overload keeps you from success. And that's ok because we want to address this and put this to rest with our solution here today.


Anyone can succeed in Forex!

If you have been concerned in the past that you just can't succeed with Forex Trading, I want to put those fears to rest right now. You can do this. You just need the right person to show you how and explain to you how to do this correctly.
The Odds are stacked against the Retail Trader...
​

The Big Financial Banks want you to think that you need a lot of trading capital to succeed.
The Forex Brokers want you to think that you need to have super tight spreads to succeed.
The so Called Forex Gurus' want you to think you need complex strategies and expensive indicator to succeed.
I am here to tell you they are wrong. They have their own reasons for wanting you to think that it's very difficult… but that's not true.
If you have ever thought and have suspected that the Government and the banks actually want you to fail, you're probably right. They don't benefit from you succeeding. They want to keep you in debt and in need.
And that's our mission now… to make a difference by helping traders like you succeed. And we want to make it as easy as possible for just about anyone to success.
I know you have a dream…Perhaps…
…a Dream to live life on your own terms.
… a dream to do whatever you want whenever you want…
… a dream to work from anywhere in the world
… a dream to work anytime you want…
​

I want to show you how you can make it happen here today. It take less than 10 minutes to setup.
---
Proven to Work...
I have designed this solution to help two types of traders…
—Beginners
—Advanced Traders
For the Beginners, you will finally get to know that becoming a profitable trader is easier and faster than you think… with all the technology out there... you really don't need to learn how to trade anymore. And if you still want to learn how to trade, then you can use start earning while still learning.
For the Advanced Traders, you will discover new ways to create new income streams in your Forex trading and make your overall portfolio even more robust. This is the easy way of diversifying your portfolio and adopting various strategies seamlessly.
You can check out below the month by month performance that even the most seasoned trader will be happy with.
---
Who Am I...?
—My name is William Tan. Just a few years ago, I was a struggling trader. I was in your shoes.
—
I must have blown up 7 accounts in my first 3 years of trading Forex.
It was really one of the hardest times in my life. I lost my savings. I lost my confidence. But something in me told me to not give up.
—Even my family members started to look at my dreams funny. Every time I talk about trading, they just kept quiet. Although they supported me… I knew it was really just superficial. They were getting worried about me self destructing.
They told me subtly that it's impossible to make a living through trading.
—They told me that I should just get a good job and work hard 9 to 6pm every day.
—They told me that I should play it safe and just forget about my dreams.
How many of you been through this before?
It's just such a lonely journey.
—If you are going through this, I want to tell you that you are not alone and you can do this.
—I know I went through financial and emotional hell during my first 3 years of trading.
—And then… after 3 years of struggle, I suddenly got results.
I really should not use the word sudden because it's 3 years of building up my trading foundation.
Nothing happened suddenly…. I become better gradually.
My weekly results were up and down - not consistent!
​

—But something was still missing. My results were not quite consistent. I was struggling to maintain my winning rates. I started looking at all my trades and finally narrowed the root cause to inconsistent decision making and sometimes the lack of emotional control… sometimes not following system rules.
—Sometimes I took the trade anyway. Because I waited for weeks. And waiting weeks does not help because then I took with heavy quantity to make up for the lost time that I did not trade.
—Although I had one good strategy at that time, the human factor did not help because it's the one thing that's making me inconsistent. —I've made emotional decisions. I've made inconsistent decisions.
Sometimes, I violated system rules.
—This is the root cause of my trading inconsistencies. I could not achieve consistent weekly results and as as result, my income was not consistent.
—Then one day, I met a successful Forex Trader. And he told me his secret to success and sustainable trading. —And the secret is just using technology to automate his system rules and trading so that he frees himself from looking at the screen.
—This is how he manages his stress too.
—To me… this is a BIG shock especially it's coming from successful trader because I have heard of all the horror stories of trading softwares.
—And he asked me… if you can automate the detection of
COMPLEX HARMONIC PATTERNS
System Rules like technical crossovers
Chart Patterns detection like Head and Shoulders
Harmonic Pattern like Gartley Patterns
Time to trade – when to trade and when not to trade
Trading only during the most volatile times
Lot size and money management
Why is it that we still need to trade manually?
He was right! I was blown away as I never put much thought to it.
I never thought successful automation in trading is possible.
This was the Turning Point in My Forex Journey!
​My A-HA moment!
—It was my A-HA moment for me. No wonder some traders looked so stressed and so worn out.
And some traders always look good. —It was at that moment I learned that the main real secret to professional trading and consistent result is through automated trading.
What they taught us in School... Is it WRONG?
​

—The Strangest thing is that when I was in school, school taught us that we have to work alone and work hard without help. —But in the real world, this is entirely opposite.
In fact, I learned that it's really ok to get help from experts and professionals.
—It's like you invest in a George Soros fund or a Mutual Fund.
Is there anything wrong for you to employ George Soros to trade for you?
—In schools, this is called cheating. But in the real world, it's leveraging on other people ability.
It's called team work and being resourceful.
This is why it's been really tough for most people to succeed because what's taught in schools are actually the right thing to do in the real world. Do you agree?
—
---
Taking Action is crucial
Of course! Without taking any action nothing will ever work. You are on this page because (and I am guessing) you are ready for a change and ready to do something about your own future. You are in control and ONLY you can decide what is best for you family.

So I want you to promise me that no matter what happens in future, you must always be ready to continue learning and continue to take action in the right direction.
This is the ONLY way to continue growing... FOR YOU, FOR YOUR FAMILY, and FOR EVERYONE around you.
---
Real Time Forex Signals
This is why Real Time Forex Signals was created. To simplify trading even if you do not know how to trade or allow you to diversify using different strategies. Quite honestly, more than 90% of my trading income comes from automated solutions that either I create or team up with the Best programmers in the MT4 world.
My ultimate goal for Real Time Forex Signals is to have various portfolios that allow traders from all over the world copy my trades effortlessly. Of course, the trades are coming from my own account and most of the time, it's real money live account.
You might ask... why not market the software instead making it into a Forex Signals Service?
It's much easier to manage as a signal service compared to selling it as a MT4 Expert Advisor. We had our fair share of experience to know that it is tougher to manage.
---
Fund Safety and Full Transparency
You can choose to use your own broker or use our recommended broker. Your money is always in your control and the account is under your own name. I certainly have no access to your account. You are just going to mirror all the trades in my account.
You can see clearly what's going on with this strategy and portfolio as we have linked our MT4 account to MyFxBook and FX Blue. The only thing that we don't show is our account number. Other than that, you have clear view of past trade history and even current open positions.
---
Portfolio Name: Diversify101
In Diversify101, we will will trade a wide selection of Forex Pairs. Depending on the best setup, we are open to trading 13 different Forex Pairs that can give us the highest probability of winning.
There won't be many trades but when we trade will will have a pretty good chance of winning. I will not be going through the strategy but just take a look at the result and the history of the portfolio.
This strategy is all about getting into high probability positions. Whatever or however you want to look at it... you MUST know that these are REAL Results. The Big question is now is this a Portfolio that you like to copy from.
Is this the result you will be happy with in 12 months from now?
---
Auto Money Management
When you join this program, it's almost completely hands free trading.
If our account is $400 and your account is $2000 or 5X larger than our account, you don't have to adjust the lot size as it will executed automatically.
Your lot size will be 5X our lot size. Pretty cool, right?
---
Professional Services (optional)
In case you think that setting VPS is too complicated, that's ok.
We can setup everything for you on our VPS.
We will need your Account Number and Trading Password.
Your funds are safe as we cannot do anything else but trade for you.
We certainly cannot withdraw your funds.
If you need us to host your MT4 terminal and setup everything end to end for you, we can do it but it will be an extra USD25 per month on top of the subscription. After you subscribed and need this service, then write to the support email in the setup page.
---
How it works?
If you like the performance of this portfolio and have decide to sign up, then you will gain the access to this portfolio and all trades will be copied to your account in real time and automatically!
You don't even need to place your own order. Everything will be executed automatically for you.
However, you want to have your VPS setup to ensure continuous service.
This is much like copy trading but at a much lower cost and transparent level.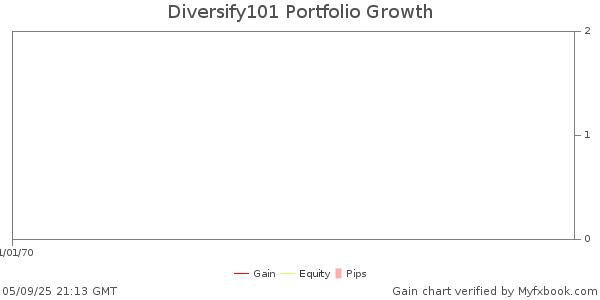 How Much Does it Cost?
We want to make this a simple no brainer decision for you. Most Real Time Forex Signals cost a bomb.
You can go to MQL5.com to check out their prices. The minimum is USD30 which cost USD360 per year.
Then there is another service called Signal Starts by MyFxBook, and their minimum fees is at USD50 and that would cost a big dent to the bank account at USD600 per year.
Take Action or make more excuses...?
I have been in business long enough and I have found there are only two kinds of people. Those who are good at taking action and those who are good at making excuses. You really cannot be both. If you are the one making excuses... I hate to say it but I think you are going to have a really hard time learning how to trade well because it's a long lonely journey.
The good news is that you get to choose. In this moment, you can choose which type of person you going to be. Don't be someone who makes excuses all the time, be someone who actually make a firm decision to get results. You just have to decide below which is a more suitable plan for you.
You can cancel recurring billing at anytime with no further obligations.
If you are happy and want to continue your subscription, then do nothing.
Your card will automatically be charged.


---
Break Your Old Habits!
Habits are really hard to change. You could leave this page and wasted all your time reading up to this point. And nothing will change in your life. As for me, I will continue enjoying the results from this portfolio.
This is not about me. Today, this is all about you. If you leave now, nothing changes. You might have learned a few new things here but information alone will not do anything and you will end up doing the same thing over and over again.
This is not the first time this has happen. Don't let this happen again. Make the decision now and make this your best decision. You can have this setup in less than 10 minutes from now. Go ahead on the plan that best fit you below. Since we are in for the long haul, the longer term Plan makes the most sense...
You can cancel recurring billing at anytime with no further obligations.
If you are happy and want to continue your subscription, then do nothing.
Your card will automatically be charged.


---
Minimum Account Requirement
Minimum requirement for this account is $200. But we suggest $400.
It's always best to use ECN accounts and the leverage we are on is 1:500.
1:200 will work too. Please be sure that your Broker does not use Suffix or prefix.
There are no refunds and all sales are final!
Just to be absolutely clear... we do not provide refunds for any reason.
Refunds make you weak because it allows you to quit rather easily.
Refunds are created to provide you the way out of any deal and to us, that's the easiest way for you to quit. We are with you all the way and will work with you to get this working. You have our word on this. We will even set this up for you if needed.
Secondly, we made the price this low so that this becomes a no brainer decision for you and we also do not want the hassle of dealing with tyre kickers. There are no refunds and all sales are final.
If you are unsure, please do not proceed.
Although this is almost surely the best decision you can make in the trading world, think carefully. We will not entertain any refund request for any reason. At anytime that you are not happy, you can cancel the recurring billing without further obligation.
---
Say Goodbye to Inconsistent Results...
Once you have made a firm decision to copy all our trades from Diversify101, you can say goodbye to the stress of trading and inconsistent results. You will not have to worry about not getting result again. You can stop watching the market and monitoring your trades.
Can you imagine what life will be like when you start getting the trading results that you desire and you don't have to go through the long learning cycle of becoming a profitable trader?
What will you do with your extra time?
What will you do with your extra trading profit every week?
It's time to say goodbye to inconsistent results! Choose your plan below...
You can cancel recurring billing at anytime with no further obligations.
If you are happy and want to continue your subscription, then do nothing.
Your card will automatically be charged.


---
Frequently Asked Questions

Does this system work best during a particular session or a particular market?
Well, you no longer have to worry about this because you will not be entering orders on your own. This is 100% hands free if we can just get the trade copier working without glitch.
How do I know if the account trading is real?
What you see are tracked by FXBlue and you can just take a look at our trades and drawdown to decide. If you are still skeptical after looking at the trade record, I understand and I say just trust your instinct. Then just continue to follow our trades here on this page.

Does Your System work with all brokers?
Yes I believe so. However, I highly recommend that you use the same Broker that we use so that it's much easier for us to diagnose if anything goes wrong. We recommend using ECN brokers if possible and use Brokers that do not use prefix or suffices.
Do you guarantee Performance?
No. We don't. Any legit investment will not guarantee future returns and we cannot guarantee future performance. Even Warren Buffett and George Soros do not guarantee performance of their funds in any ways. However, we DO guarantee that what you see now are real trading results.
​
How does this trade copier work?
Every time a trade is placed on our terminal, your account will copy almost instantly even across different networks.
Do I need a VPS?
​To ensure no downtime, I suggest strongly that you use a VPS.

What is a VPS?
​It stands for Virtual Private Server. Basically, it's computer that you rent but it's hosted elsewhere. And it's turned on all the time with internet connectivity. When you use a VPS, you can be assured that your trading computer is always turned on.

What does the Price Cover?
The price is the subscription fee to copy from this account. The plan is for us to put out our best portfolio for anyone who wants to mirror our results. You do not need to pay for anything else besides this subscription with us.
Does the Price here cover VPS?
No it does not cover VPS price. We are not a VPS provider. We provide trade signals.

Can I get started with a demo account?
Yes, you most definitely can. This can be a great way to get familiar with us. When you are more confident then start trading with real account.

What if I want to cancel my subscription?
​​Just write to us and we will cancel for you. You can also cancel on your own by canceling the recurring billing via Paypal.

Do I need special software?
All you need is Metatrader 4 on your computer. This is offered by almost every Forex broker for FREE.

How many accounts can I use with one Subscription?
One Subscription entitles you to ONE MT4 Account Number and that includes Demo Account.

What's minimum account to get started?
It's Best to mirror our balance exactly.

How do I Set this up?

After you confirmed your spot and subscription, you will be redirected to a setup page. We provide all the necessary setup instructions there.
​

Why is the price so low?
One day, we might just increase without notice. You can count on that.
The price will increase the longer the trading record.
​

Your decision today shapes your future...
If you are still on the fence, it's really time to take a leap of faith. As it stands, you are probably still not making any money with Forex. And the longer you take to make this decisive decision, the longer you are keeping your dreams from happening. Your decision today will shape the future of your family.
Take a step back and think logically, the investment to start is really minimal and if you can grow your portfolio as fast as we can grow our portfolio, don't you think it's all going to be worth it? This is a life changing decision if you make it now. Take action!
The subscription plans that we have provided is well within affordability. Price is no longer the factor here. You have to think if price is not the factor then what else is stopping you from moving towards your own dreams.
It's time to decide and go for it. This is likely the best decision in your financial journey.
Join us and start copying all our trades. You will be mirroring our results even when you sleep.
You can cancel recurring billing at anytime with no further obligations.
If you are happy and want to continue your subscription, then do nothing.
Your card will automatically be charged.


U.S. Government Required Disclaimer - Commodity Futures Trading Commission Futures and Options trading has large potential rewards, but also large potential risks. You must be aware of the risks and be willing to accept them in order to invest in the futures and options markets. Don't trade with money you can't afford to lose. This is neither a solicitation nor an offer to Buy/Sell futures or options. No representation is being made that any account will or is likely to achieve profits or losses similar to those discussed on this web site. The past performance of any trading system or methodology is not necessarily indicative of future results.
CFTC RULE 4.41 - HYPOTHETICAL OR SIMULATED PERFORMANCE RESULTS HAVE CERTAIN LIMITATIONS. UNLIKE AN ACTUAL PERFORMANCE RECORD, SIMULATED RESULTS DO NOT REPRESENT ACTUAL TRADING. ALSO, SINCE THE TRADES HAVE NOT BEEN EXECUTED, THE RESULTS MAY HAVE UNDER-OR-OVER COMPENSATED FOR THE IMPACT, IF ANY, OF CERTAIN MARKET FACTORS, SUCH AS LACK OF LIQUIDITY. SIMULATED TRADING PROGRAMS IN GENERAL ARE ALSO SUBJECT TO THE FACT THAT THEY ARE DESIGNED WITH THE BENEFIT OF HINDSIGHT. NO REPRESENTATION IS BEING MADE THAT ANY ACCOUNT WILL OR IS LIKELY TO ACHIEVE PROFIT OR LOSSES SIMILAR TO THOSE SHOWN.
No representation is being made that any account will or is likely to achieve profits or losses similar to those shown. In fact, there are frequently sharp differences between hypothetical performance results and the actual results subsequently achieved by any particular trading program. Hypothetical trading does not involve financial risk, and no hypothetical trading record can completely account for the impact of financial risk in actual trading. All information on this website or any e-book purchased from this website is for educational purposes only and is not intended to provide financial advice. Any statements about profits or income, expressed or implied, does not represent a guarantee. Your actual trading may result in losses as no trading system is guaranteed. You accept full responsibilities for your actions, trades, profit or loss, and agree to hold RealTimeForexSignals.com and any authorized distributors of this information harmless in any and all ways. The use of this system constitutes acceptance of our user agreement.
This site and the products and services offered on this site are not associated, affiliated, endorsed, or sponsored by Google, Paypal, eBay, Amazon, Yahoo or Bing nor have they been reviewed tested or certified by Google, Paypal, Yahoo, eBay, Amazon, or Bing. The typical purchaser does not make any money using this system. RealTimeForexSignals.com does not guarantee income or success, and examples shown in this presentation do not represent an indication of future success or earnings. The company declares the information shared is true and accurate.